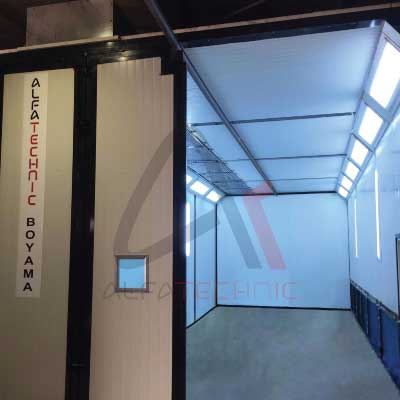 Exproof Ligthening
Exproof Ligthening
Professional solution for painting facilities
Lighting system is ex-proof.
Atex Certificate is available.
Ce Certificate is available.
It contains 3 led fluorescent in 1 illumination.
Transparent parts are made of unbreakable, tempered glass material.
Other parts of the lamps are in a rubber gasket.
It is designed to be easy to maintain and clean.
There are closing plates on the sides.
The electrical switchgear units are electronic ballasts and are presented in a separate box made of galvanized sheet metal at the bottom of the body.
Ürün Özellikleri;
| | |
| --- | --- |
| DESCRIPTION | SPECSIFICATION |
| BODY STEEL | 1 mm DKP STEEL |
| GLAZING BEAD | 1,5 mm DKP STEEL |
| FLOURESCENT TAVASI | 0,60 mm GALVANIZED STEEL |
| GLASS | 6 MM TEMPERED GLASS |
| PAINT | ELECTROSTATIC |
| PAINT CODE | RAL 9016 |
| CABLE | 3 X 1,5 mm TTR YANMAZ |
| CABLE EXIT | RIGHT+LEFT |
| FLOURESCENT | 3 ROW LED |
| FLOURESCENT POWER | 20 WATT X 3 = 60 WATT |
| FLOURESCENT LIGHT LUMEN | 1300 LUMEN X 3 = 3900 LUMEN |