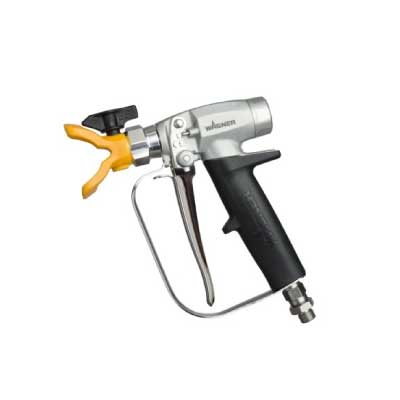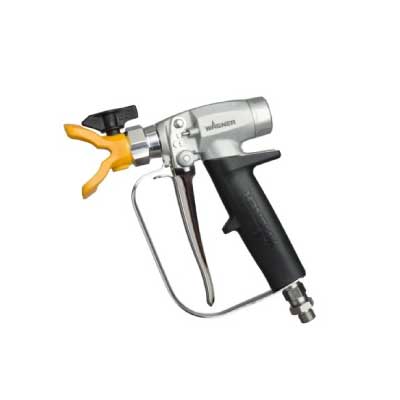 Wagner Protec GM1 Manual Spray Gun
Wagner Protec GM1 Manual Spray Gun
Wagner Protec GM1 Manuel Boya Tabancası
Powerful, robust, reliable.
Excellent ergonomics and use.
Excellent coating results.
Equipped for heavy protective coatings,
Robust quality, strong and long-lasting
It is reliable and requires low maintenance.
Wagner tüm endüstriyel yüzey kaplama alanları için makinalar, ekipmanlar ve sistemler sunar. Yenilikçi ürünlerimiz ve çözümlerimiz kalite , verimlilik ve üretkenliğe dayanır.
The WAGNER PROTEC product family has been specifically designed to meet the demands of protective coating applications. It meets the requirements even when using extremely solid and non-fluid coating materials. It provides maximum efficiency and minimum disruption without compromising the quality of the components and materials used.
The new WAGNER PROTEC GM 1 manual spray gun has proven itself with its superior technical and ergonomic advantages.It provides excellent coating results and comfortable operation with excellent ergonomics, good balance in every use, and unmatched safety and ease of use and reassuring feel.
Perfect spraying for optimum coating results.
Lightest in its class!
Effortless operation with excellent ergonomics and low trigger force with its compact design.
Maximum reliable working performance for uncompromising quality.
It guarantees high availability with frequent nozzle and filter replacement.
You will believe more that the Wagner Protec GM1 Spray Gun will easily give superior results.
Low trigger pull:Visibly low trigger pull and hold force even at the highest working pressure.
Comfortable Operation:The lightest and most ergonomic pistol in its class with its connection rotating around a shaft provides effortless operation. The insulated handle enables the use of heated material.
Robust and reliable:Ready to use even under the highest pressure and the toughest working conditions.
High filtration efficiency:Quick and easy tool-free Wagner filter cage ensures reliable operation and flawless surfaces.
Excellent spraying properties. Easy adjustable nozzle. With 1800 turns of the nozzle, it quickly and reliably gets rid of blockages.
For a powerful unit, the WAGNER PROTEC GM 1 gun inserts are essential for an optimum combination of function and performance:
Material Hoses:It does not swell up to 2000 bar with its high flexibility and durability. Hose whips in front of the manual spray gun provide maximum freedom of movement.
WAGNER ProfiTip nozzle:The reverse function ensures quick cleaning of nozzle clogs. There are 0.3 to 1.3 mm holes and are sprayed at an angle of 20 ° to 80 °.
WAGNER Cage filters:High suction capacity. Collects dust inside the filter. Thus, it is possible to change filters faster and cleaner. A unique model for safe and accurate assembly.
| | | |
| --- | --- | --- |
| Technical data | GM 1-530 | GM 1-350 |
| Trigger | 4 Cam | 2 Cam |
| Material pressure max. | 530 bar | 350 bar |
| Thread nozzle guard | 7/8'' – 14 UNF – 2A | 7/8'' – 14 UNF – 2A |
| Material connection | A – ¼" NPS | A – ¼" NPS |
| Material temperature max. | 80 °C | 80 °C |
| Weight | 580 g | 560 g |
| Noise level max. | 85 dB(A) | 85 dB(A) |
| Length | 160 mm | 160 mm |
| Height | 188 mm | 188 mm |
| Atex designation | Ex II 2G X | Ex II 2G X |